Veritatis Advisors
Midwest Energy Efficiency Alliance (MEEA) 2016 Inspiring Efficiency Award Nominee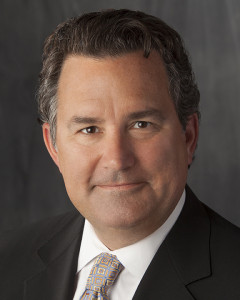 Energy Efficiency Leadership, Education, Impact, Marketing and Innovation
Veritatis Advisors is proud to announce its nomination as a leadership finalist in the 2016 Midwest Energy Efficiency Awards, this is the second year in a row for Don and his team to receive this important recognition for works in energy performance, education, management, and Innovation.
The work recognizes educational techniques and delivery methods spanning subject matter across ISO 50001 / IPMVP best practices fields, DOE's Superior Energy Performance Program, Better Buildings and Better Plants (including Energy Start) foundational materials delivered to more than 2500 participants in 70+ countries using innovative web based tools and learning delivery methods. Many of these participants have gone on to develop, run, operate and improve some of the best corporations in the world including those of the fortune 500.
The Inspiring Efficiency Awards recognize leaders who deliver groundbreaking advancements in energy efficiency in five categories: Leadership, Education, Impact, Marketing and Innovation.
Link to MEEA Inspiring Efficiency Awards
The Inspiring Efficiency through Education Award will be presented to the organization that has developed and implemented a campaign, program, or strategy to increase knowledge and action on energy efficiency. Applicants should describe how their campaign, program or strategy is an example for the region.
Thank you to all of this year's Education category applicants:
Alliant Energy Advisor
ComEd Power of Retirement Campaign
Consumers Energy Industrial Energy Management Program
Crown Battery Manufacturing
Minnesota Energy Resources Engage Direct
Nicor Gas Marketing & Outreach Center
Columbia Gas of Ohio – Don't Lose Your Cool
Lincoln Electric System — Energy Detective
Columbia Water & Light Marketing Contest
NTC Corporate Trickle Up! Program
USGBC West Michigan Chapter Battle of the Buildings
Veritatis Advisors
We Energies Education and Awareness Program
Xcel Energy — Find Efficiency Everywhere
Xcel Energy – This is How
This year, MEEA will be announcing the winner of the Inspiring Efficiency through Education Award in advance in late January, so check back soon!  Then join us in honoring all the nominees at the Inspiring Efficiency Awards Dinner and Gala during the Midwest Energy Solutions Conference, February 25th  2016 at the Chicago Hilton and Towers.
Veritatis Advisors Advisory Services – US, EU & Asia:
– GRI, CDP
– E,H,S
– Regulatory Advisor – Clean Power Program, CAA MACT 5D, Conflict Metals
– SME – sustainability, Certified Energy Manager (CEM), LEED AP, ISO TAG 242 member
– Competency Development & Training – ISO 50001, 14001, eLearning solutions and tools.
– Superior Energy Performance (SEP) DOE Program leader and accreditation content developer
– IPMVP, LEAN, Kaizen, ISO, Minitab solution provider
– Advisor for multi-national companies seeking ISO, DOE SEP, Better Plants/Better Buildings Programs
I can be reached at email: don.macdonald@veritatisadvisors.com or by phone 847-987-1645 for consultations.